Welcome to the Wide World of Real Estate. Whether you're buying OR or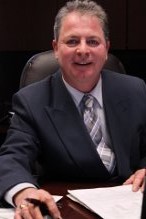 selling a home, (or both), your success hinges upon the expert advice and services provided by your real estate agent.
I'm committed to providing my clients with professional services based on my experience, knowledge and skills  since 1989.
I've filled this website with tips and resources to help you quickly understand what you need to know — and how I deliver the services designed to meet your needs.
If you're selling click here to learn more about the process and how to ensure your property sells quickly and for the highest price possible…Problem free!
If you're buying click here to discover how to find your next dream home and get it, without overpaying… problem free.
I specialize in this local market – and have a reputation for putting the client first. Any time you want information on the market or are ready to buy or sell a property – contact me. There's no obligation.
I'm looking forward to learning more about your needs and goals.
Here are some testimonials
"Hi Mike,

Mike Lynch was an ideal Sales Representative for me in selling my home. He explained market trends and comparisons with previous sales. Virtual tours were arranged because of the pandemic restrictions to comply with regulations.
Mike listened to my concerns and questions and gave thoughtful and knowledgeable answers to issues involved in the transaction. He gave good advice on dealing with offers, delivering them in a timely, convenient manner with due concern for suitability. No time or effort was spared in making sure arrangements met with satisfaction.

Moving from my home of over 26 years was a big change for a senior but Mike's ability to make this a positive experience was admirable. His pleasant and bright personality made the whole situation easier.
I truly appreciate his over and above the ordinary duty in this regard.

Thanks, Mike!

Catherine MacDonald"

"Hi Mike,

we were very impressed with the way you conducted yourself the other day when you came over to our home. You have a very professional approach we enjoyed your ability to speak at ease with us about yourself and the things you enjoy, you have many qualities that came out in your conversation and we were taken by them. Please give us a call at home since we wish to work with you

thank you in advance.

M. White."

"Dear Mike,

I would like to take this opportunity to thank you for finding the right home for me. With a little bit of information that I provided you manage to show me several homes that would have been appropriate thereby providing me with quite a few choices.

Your patience while we searched and your perseverance while we were in the in the negotiations were remarkable. When I was ready to give up your encouragement and enthusiasm never wavered.

You can rest assured that when the time comes for me to move you will be the agent that I choose best regards

J. Zeran"

"Hello Mike,

Michelle and I would like to thank you for all of your help patience, perseverance, commitment, and understanding and helping us find a perfect first home in Ajax!! we were very impressed with your professionalism, and we cannot thank you enough for your help in guidance throughout this process! You went over and above of normal "call of duty" to secure the right deal for us thanks to you and your team we are now proud and happy first time owners.

Stop for coffee anytime you're in the area thank you for all the support.

Dale and Michelle M. "

"Dear Mike,

We have just recently moved into our new home and can't thank you enough for finding us exactly what we wanted. We have found the house to be very clean and well-maintained and that certainly made our moving a whole lot easier.

Also we wanted to thank you for the excellent job you did in selling our home as you didn't hesitate to come right over even though our home was not in your area, you priced it to our liking and sold it quickly at nearly full price which was one of the highest in our area.

Your professionalism and knowledge of the real estate market has been a real asset to us and we will certainly recommend you to our friends and family

sincerely

Nancy and Gordon A."